RSL Care SA provides a range of housing options for veterans and ex-service persons.
Affordable Housing
38 affordable housing units for ex-service personal and their dependents. 
Veteran Living
This program provides accommodation and support for homeless contemporary veterans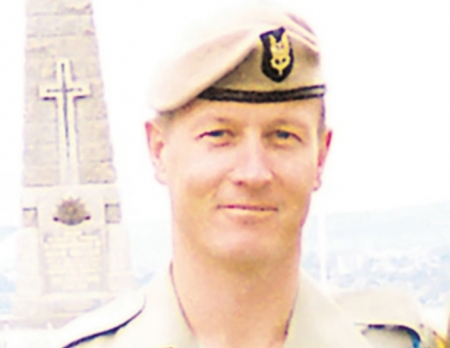 Andrew Russell
Andrew Russell Veteran Living (ARVL) is named after Sergeant Andrew Russell. Sergeant Russell was a South Australian soldier with the Australian Army who was killed in Afghanistan in February 2002 when the long range patrol vehicle he was travelling in struck a suspected anti-vehicle mine.
The aim of Andrew Russell Veteran Living is to ensure that every ex-service person in SA who is homeless or at risk of homelessness has the opportunity to access appropriate and affordable housing solutions, and provide practical supports that enable veterans to generate positive accommodation outcomes for themselves.
ARVL partners with a range of providers to expand services and support offerings to encourage residents to make connections and pathways necessary to access individualised wrap around services they may need.
Andrew Russell Veteran Living
Through ARVL, RSL Care SA seeks to provide our veterans with the accommodation support they need to get back on their feet.
Our Sturt campus provides heavily subsidised accommodation to ARVL residents and access to a range of additional services and support is offered through the program.
The program is open to those who are:
war veterans
ex-service personnel
homeless or at risk of being homeless, or otherwise in need of temporary accommodation
willing to continue medical and psychological treatment as advised by practitioners
willing to participate in individual and peer-support activities
seeking a fresh start.
For more information on ARVL, please contact the Program Manager on 0488 137 570.
Donating to ARVL – All donations are tax deductible and 100% of donations received go directly to the programs.
ARVL Affordable Housing
RSL Care SA has 38 affordable housing units for ex-service personnel and their dependents under the Andrew Russell Veteran Living (ARVL) housing portfolio. The locations of affordable housing units are detailed below. There is also an additional 10 units utilised as transit/emergency accommodation for our  ARVL program, to assist contemporary veterans who may be homeless or at risk of homelessness.
Angle Park – 7 Units
Campbelltown – 16 Units
Wallaroo – 15 Units
Don't Wait Any Longer.
Contact us today about living in good company.

Corporate Office
War Veterans Home
55 Ferguson Avenue
Myrtle Bank, SA 5064
Phone: (08) 8379 2600
Fax: (08) 8338 2577
Email: warvets@rslcaresa.com.au
War Veterans Home - Myrtle Bank
Morlancourt - Angle Park
Myrtle Bank
Glengowrie
Marion
Murray Bridge
Sturt
Angle Park
Campbelltown
Wallaroo