Volunteers of RSL Care SA
RSL Care SA is privileged to have a wonderful, rapidly growing database of passionate volunteers. All of our volunteers are highly valued and seen as a vital part of our organisation. Thanks to the generosity of our volunteers, we are able to offer a range of versatile activities and services that enrich the lives of our residents.
To demonstrate just how important volunteers are to our organisation, we will be posting regular interviews with our volunteers showing exactly what it is they do and why.
Our Volunteer Coordinator works closely with the residents to tailor volunteer services to suit their various needs. Having a dedicated Volunteer Coordinator has seen our volunteer database double over the last year! We currently have 34 active volunteers, and of course we are always looking for more! See our interview below:
What sorts of activities do volunteers do with our residents?
Volunteers participate in a range of different activities with our residents, such as; companionship and social support; assistance on outings or shopping; driving the bus for resident outings; beauty therapy services such as manicures; organising or assisting with participation in activities; Pastoral care and faith support; assistance with wellbeing initiatives and providing pet therapy engagement with residents to list a few.
We also have volunteers who provide support in areas such as the kitchen, garden and maintenance.
Volunteers with the right qualifications are also able to go into specialised areas such as Andrew Russell Veteran Living (ARVL), which is our program for younger veterans who are homeless or at risk of homelessness.
Why do you think volunteers are so valued at RSL Care SA?
We value our volunteers because we recognise the critical role they play in supporting and enhancing the lives of our residents and hope that they gain as much enjoyment from their volunteering as our residents do. Volunteers also support the organisation in fulfilling its mission and vision.
What benefits do you see to the resident's from having volunteers visit regularly?
Volunteers are able to focus on the resident's individual needs at the time of their visit, spend quality time with them, nurture friendships, sit and listen, embrace natural reminiscing and support residents social connections.
How do you become a volunteer at RSL Care SA?
To volunteer at RSL Care SA all you need to have is a desire to contribute to the enhancement of our residents lives, an ability to commit as little as one hour per week, and undertake the necessary approval processes required to work in Aged Care.
GEORGIE ORCHARD
It's so wonderful when children and young people have a heart for the elderly and a desire to give up their time to help others. We accept volunteers of all ages, especially if they are as sweet as Georgie! Watch her interview below.
[youtube id="xTwQNgesZMU" width="600″ height="350″]
BETH COTTON

What made you decide to become a volunteer?
I thoroughly enjoy being in the company of older people. I love chatting with them and listening to their stories. I always come away from my visits feeling very blessed!
What is your role as a Volunteer at RSL Care SA?
I buddy a resident who has severe memory loss, helping out as needed. It is a privilege to help someone who is vulnerable, even if it's just providing some extra company or offering a listening ear. I also attend the 'chair exercise' group and assist the residents throughout the class, which I thoroughly enjoy.
What is your favourite thing about volunteering?
I enjoy spending my time with people who have lived amazing lives. The residents all have stories to tell and listening to what they have to say adds colour to my life. There is an old saying "as we refresh or bless others we are ourselves refreshed", and I couldn't agree with this more!
ANNE MILLER
Anne is our wonderful Art Facilitator. Watch her interview below!
[youtube id="0XZL4maqjGE" width="600″ height="350″]
SUSAN KUKESTE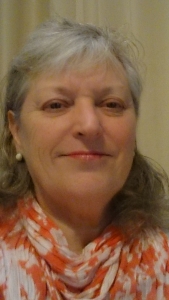 How long have you been volunteering at RSL Care SA?
I have been volunteering at RSL Care Myrtle Bank since March 2016 so just over 2 years.
What made you decide to become a volunteer?
After finishing full time employment I still needed to work. I have been involved in and contributing to community throughout my life. Growing up in the country that was a given. In my early years I was involved with Nursing Mothers Association of Australia as a counsellor and group leader. Once my children were at school I became involved in school life – supporting student needs, fundraising and pastoral care support to parents. I volunteered with Teen Challenge for several years and have continued with voluntary work through group work and pastoral care associated with my church life.  The opportunity to volunteer at Myrtle Bank and work with the Chaplain and Lifestyle in Pastoral Care Support was a good fit. So here I am.
What activities do you do with the residents?
Most of my time and involvement is visiting with the residents offering a listening ear, friendship, general chit chat, and conversation, wherever that might take us. At times I join in with planned activities. A very important part of my week is supporting the weekly Sunday Church Service. Assisting residents to get there and return home, leading services and giving a message are all part of what I do- who I am.
What is your favourite thing about volunteering?
Following the loss of my mother in 2015 I reflected on the shortcomings of life for the aging in our society, particularly people becoming more isolated and people in care. I hoped to make a difference and contribute in a way that would count and be meaningful for individuals. Having studied and trained as a Chaplain I hoped to utilize this in whatever I took on in the future.
As a pastoral care person I talk with and get to know people. Some people are happy with a brief 'how are you, hope you are well'. Others like to share their stories and have someone take interest in their lives and develop relationships with them. I have the privilege of hearing incredible stories, beautiful stories and in so doing one can only recognise and marvel at the resilience and courage and beauty of so many. Everyone has stories to tell.
We all need to tell those stories and learn of one another –  that's how we grow, that's how community happens. I am enriched and challenged by the privilege of sharing in the residents'  life journeys.
JIM RICHARDSON
Jim has been volunteering at the War Veterans Home in Myrtle Bank for about nine months and is a wonderful addition to our Veterans Support Group. Watch his interview below!
[youtube id="zAfFWBRG6VE" width="600″ height="350″]
If you wish to enquire further about volunteer opportunities, please contact our Volunteer Coordinator on 8379 2600. We will be happy to schedule a time to meet with you and discuss your areas of interest.